Blog
News from Cedar Crest…
January 2020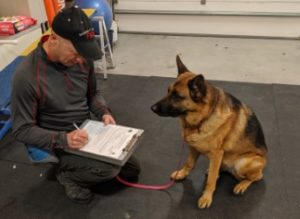 We are so proud of Phil and his female Trinket (E Litter), who completed their Canine Good Citizen certification on January 8, 2020.  Trinket waits patiently while Phil completes the paperwork.
July 2019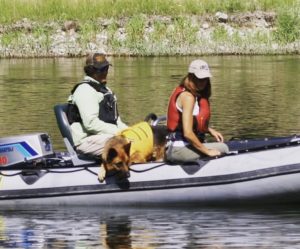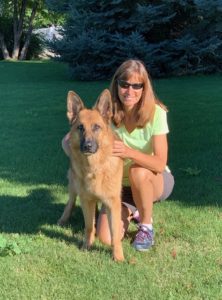 We couldn't be more proud of Jenny and Hunter (Unique x Nandor). He is an accomplished SAR dog in Bend, Oregon, and recently attended a clinic to further his skills in water search. Jenny stopped and saw us here in Greenleaf on their way to eastern Idaho. 
Fall 2018
Congratulations to Nakita and her owners Brian and Melissa from Idaho Falls, on their very successful year. Kita earned her CGC as well as Scent and Trick Dog titles!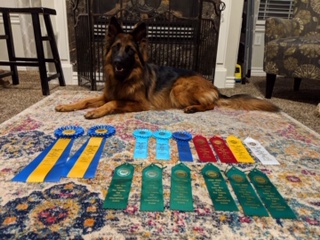 Zappo and Xkyra at the Twin Falls Co. Fair! 2017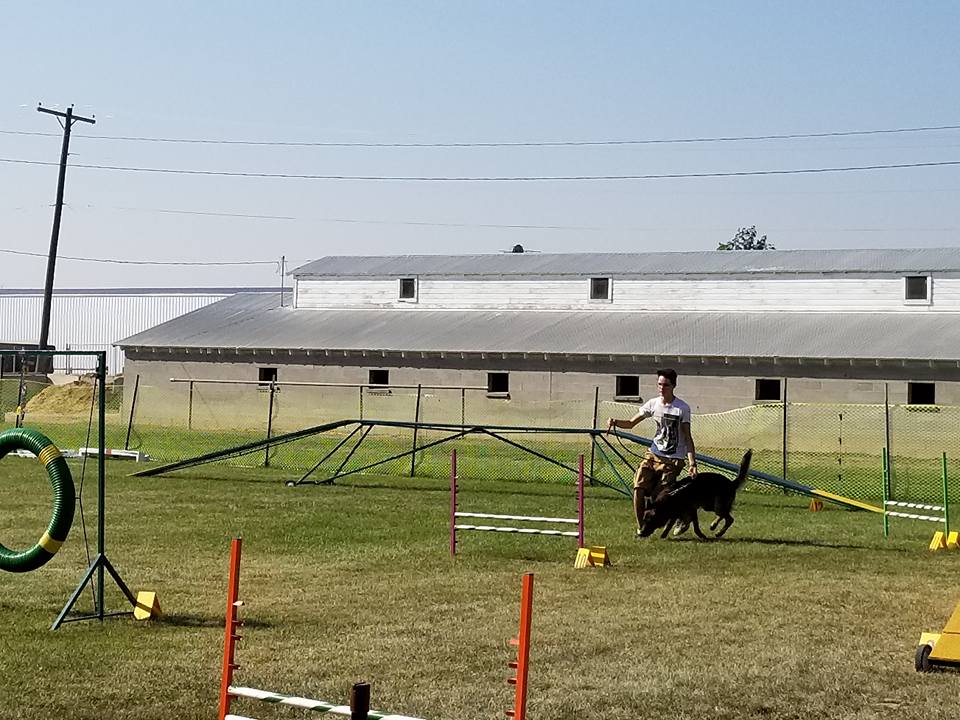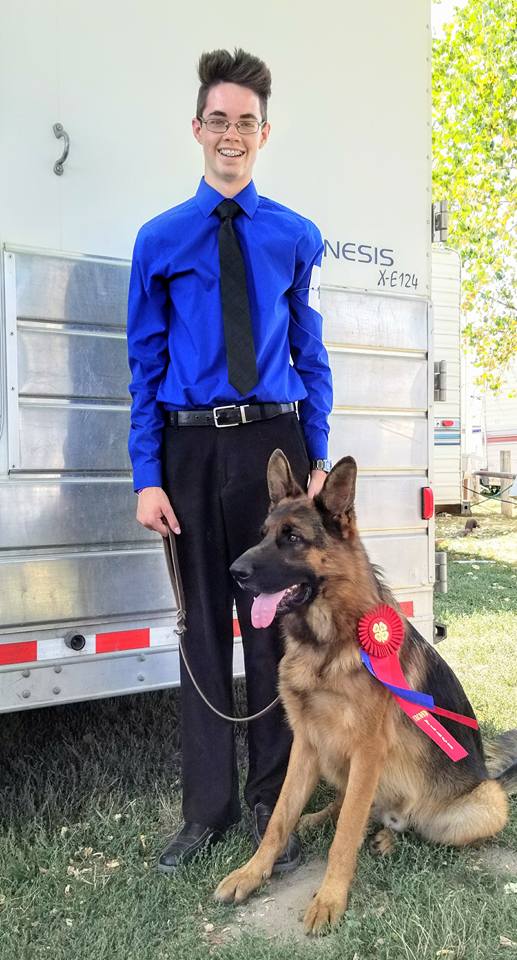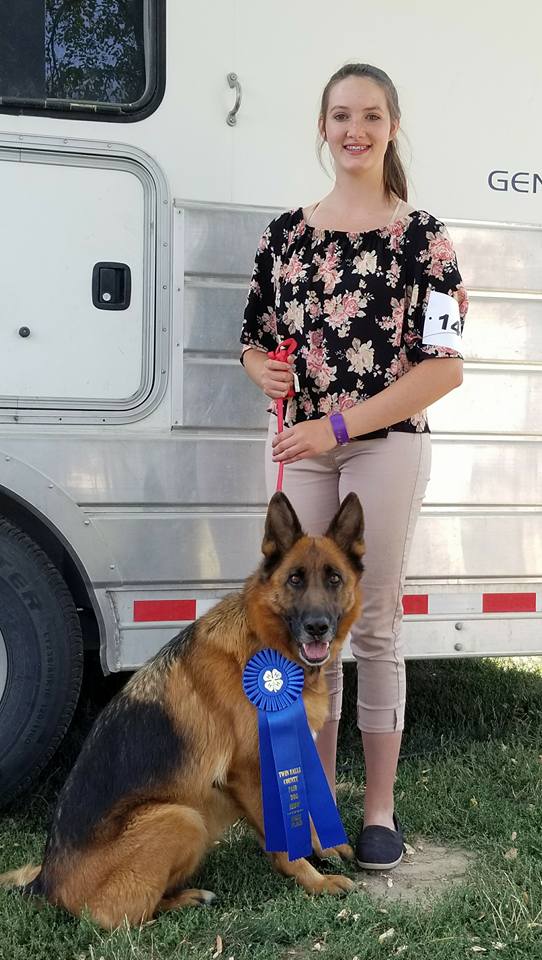 Nampa Dog Walk August 2017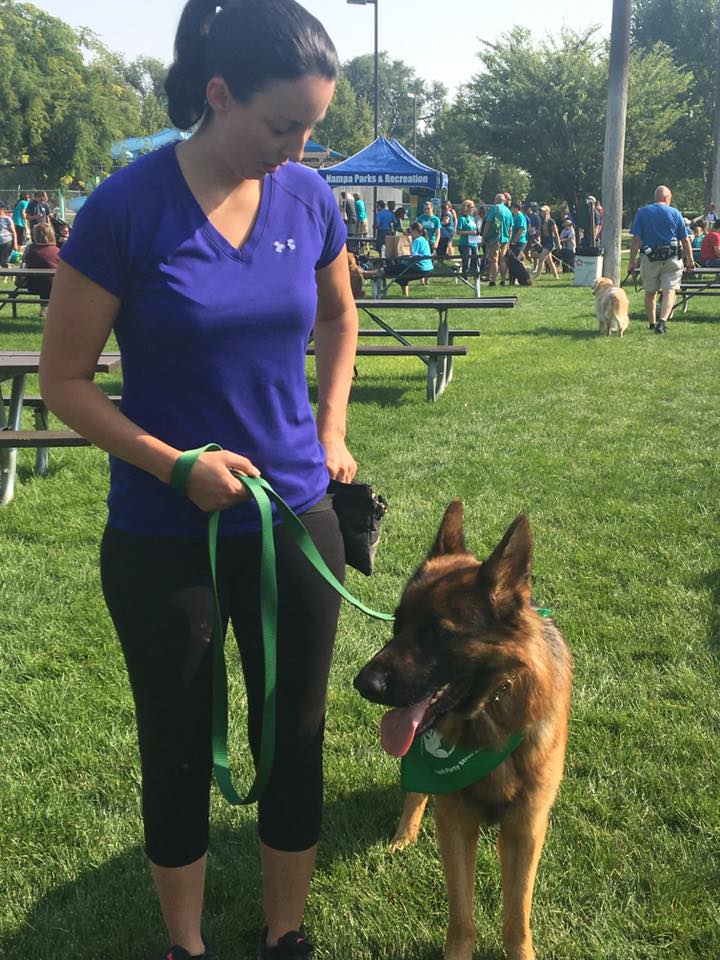 See Spot Walk October 2017
Once again, nice to see some ZK Dogs at the largest dog walk in Boise!!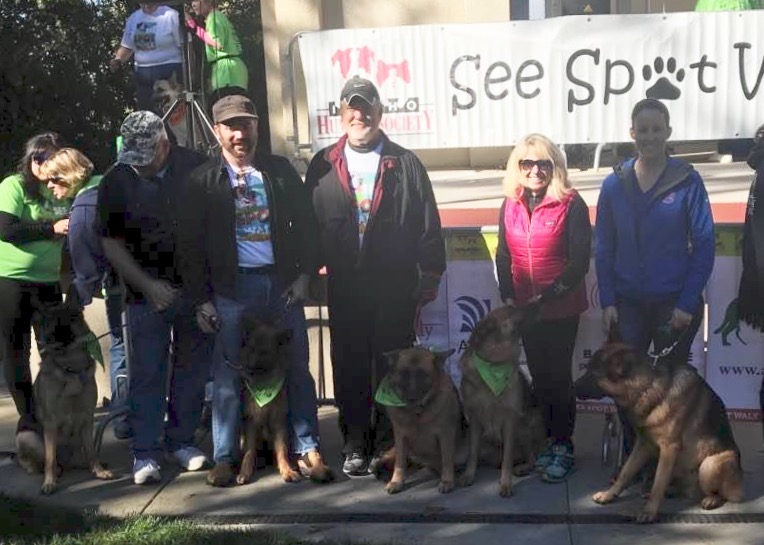 The Training of a SAR Dog, March 2016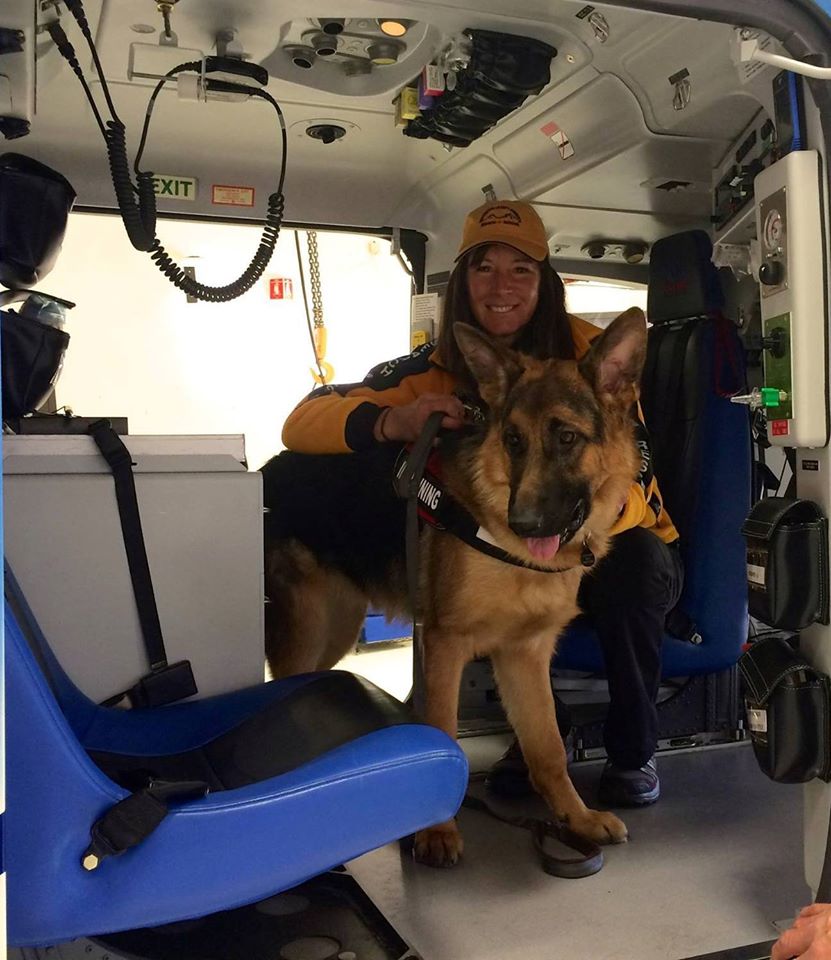 Hunter is from a Spring 2015 litter from Unique and Nandor. He lives in Bend Oregon and is well on his way to a career in Search and Rescue. In March he earned his Canine Good Citizen certification and every week has new experiences that will build background for his work. "I can't help but write and gush about Hunter.  Yesterday he attended his first public event for SAR.  We went to an assisted care facility to speak with residents and caregivers about SAR and the K9 team."  His owner Jenny goes on to say, "I was confident but cautious with Hunter, not knowing exactly how he would handle lots of elderly folks loving on him and the presence of wheel chairs and other things he is unfamiliar with.  He was fabulous!  He was very gentle with everyone.  He definitely seems to sense when he needs to be calm.  He got lots of pets and hugs, and handled the unfamiliar environment beautifully." Hunter takes part in search simulations, has riden on a helicopter, and works closely with other dogs. This is Jenny's 2nd ZK dog.
Obedience/Protection Seminar October 2014

CCK9A was pleased to welcome back Uschi Fuchs from Austria by way of Phoenix, AZ on October.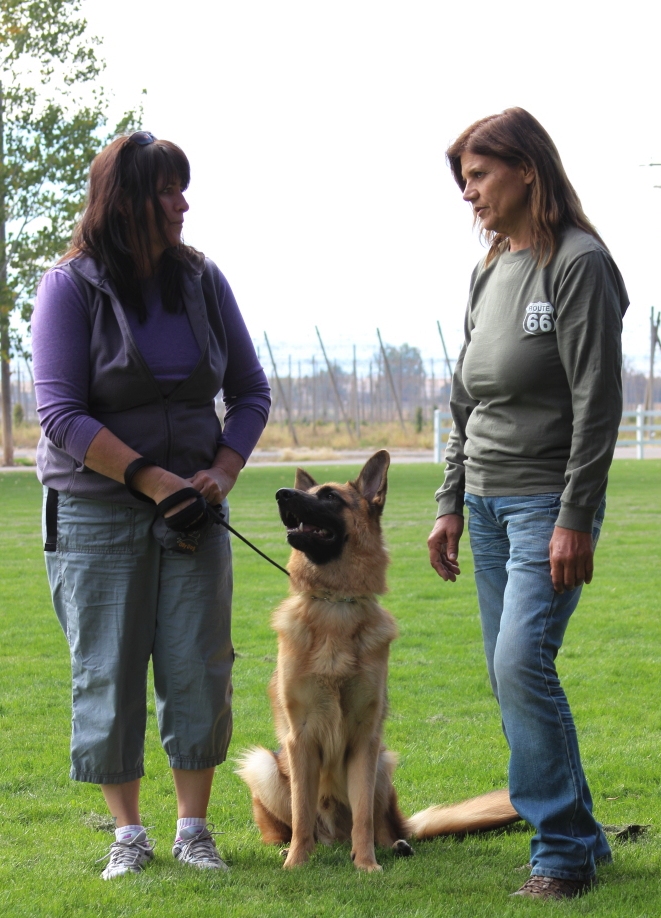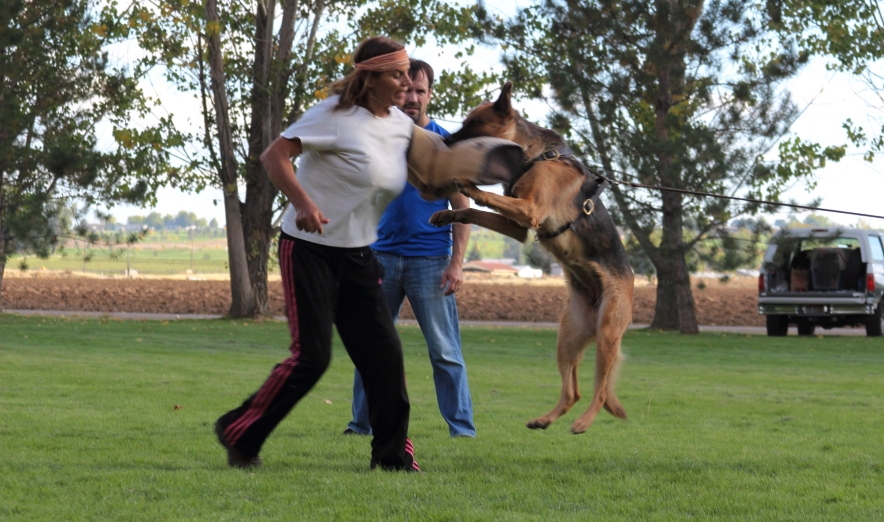 Congratulations!
Zhoo Zhoo vom Zeder Kamme earned her BH November 1, 2014 at the TVWDA Regional Trial.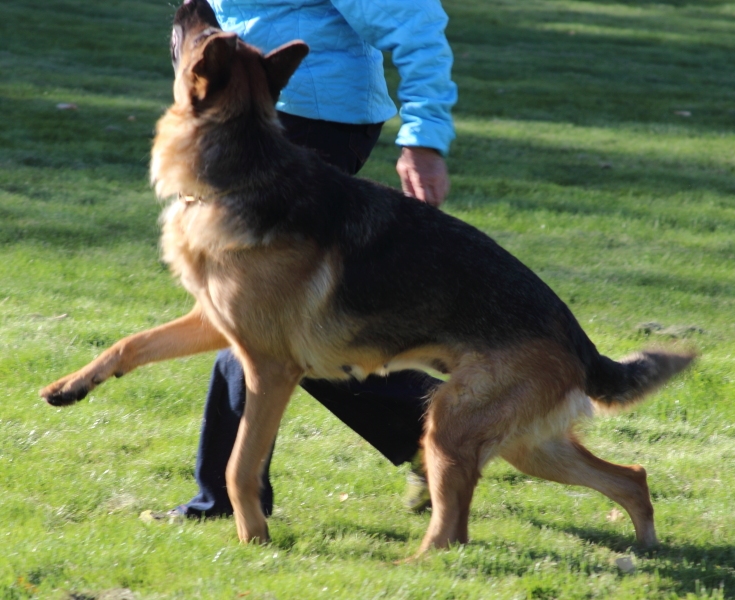 Puppy Support Groups and CCK9A Training
Several ZK dogs and their owners took part in Puppy Support Groups and weekend training last summer. Most of the dogs are working on basic obedience titles while some are simply interested in socialization and having fun!
Stopped in their tracks…
Ayla and her owner were tired of being evacuated after fires in Blaine Co. kept them from their home for days. The Sheriff, however, had not yet lifted the order and when trying to get home they were stopped in their tracks.. Thankfully now they are back at home and safe from the fires.. We think the Sheriff liked Ayla a lot… !
Ayla, a Diamond x Xilas daughter is about 5 months old.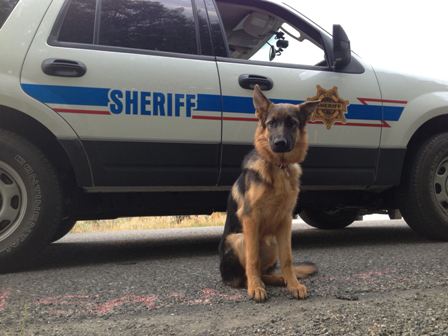 So excited to introduce the newest member of our ZK breeding family.. Welcome Franco!

October 27th, 2017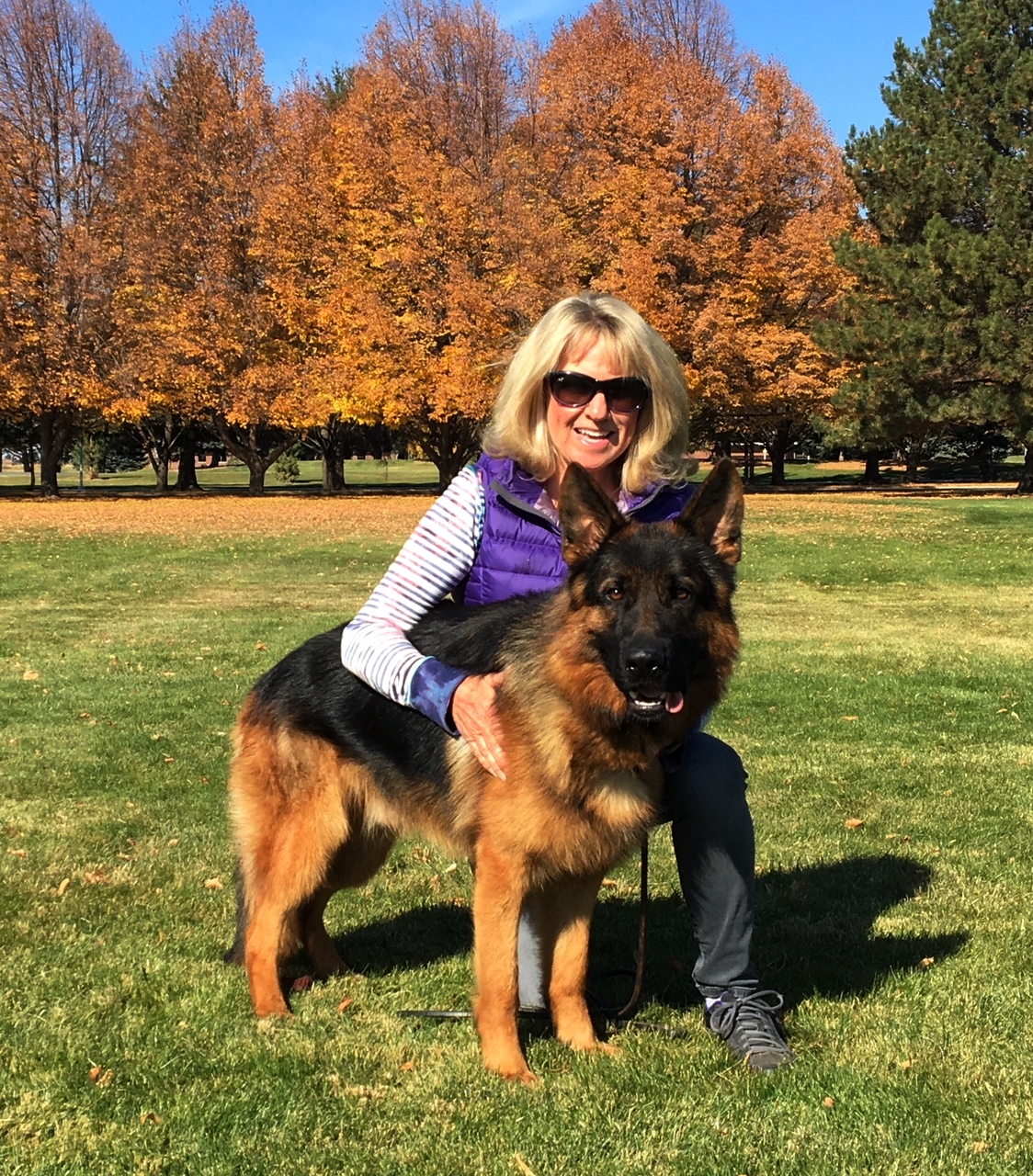 April 2016
Foxi and Ellis both have perfect hips and elbows and their Prelim evaluations from OFA! Xrays now go on to Germany for final evaluation. The girls will both be turning 2 years old this summer.
November 2015
Janet and Zephyr earned their CD! Congrats!!
This is the 2nd ZK dog that Janet has titled. Henna earned multiple AKC & CKC titles and is now retired. Move over girl, here comes your little brother!
July 2015
Z-Eiger and Zephyr vom Zeder Kamme both OFA certified normal hips and elbows. Here is Z-Eiger making sure the rules are enforced at this park.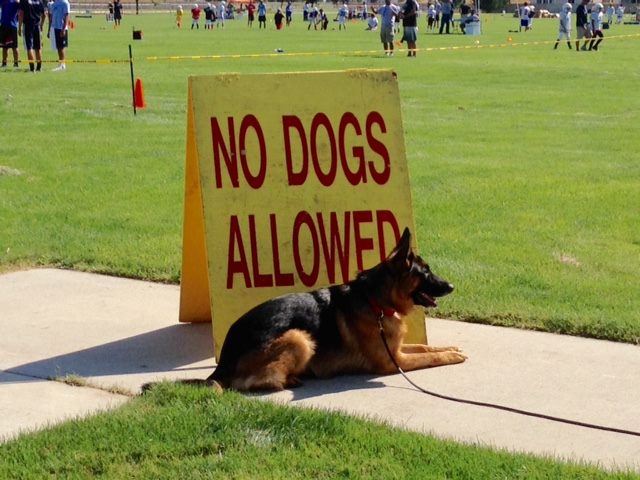 January 26, 2015

SG Zhoo Zhoo vom Zeder Kamme, BH

New health certification from Germany "a" normal hips and elbows

Klaus!
Regional Fall Conformation Show,

Middleton, Idaho November 2, 2014
Six ZK dogs participated in the Treasure Valley Working Dog Association Fall Show.
Zhoo Zhoo, Zeiger, and Bliss vom Zeder Kamme earned the rating of SG- Very Good in the 18-24 and 12-18 month old classes respectively. Cosmic Kili, Klaus, and Calypso earned VP (Very Promising) titles in the 9-12 month class.
Thanks to Doug and Donna, and Dave from Meridian, Kim and Jamie, and Joan from Nampa, and Michael from Boise for preparing and showing their dogs in this event. They looked and performed super!
The show involved preparation in proper gaiting and show ring training. Congratulations to these owners and their ZK dogs!
Zhoo Zhoo also earned her BH in the working trial portion of this event and her SG rating in the show.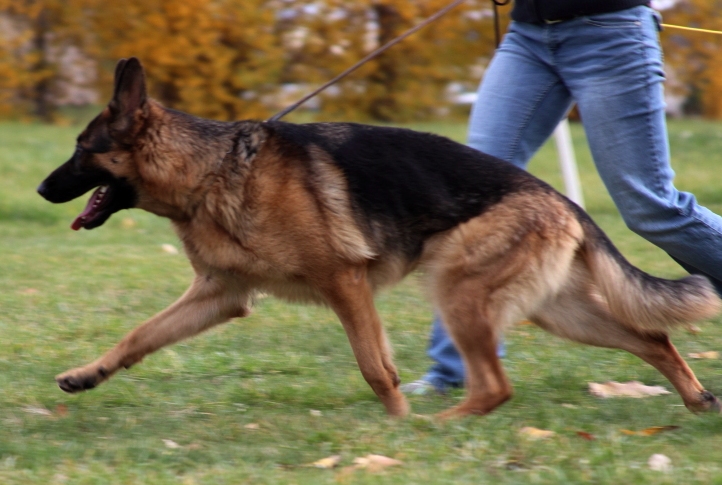 Happy Birthday!
Zhoo Zhoo will be 5 on November 11th
Foxi turned 3 years old on August 23rd, 2017
---
A special thank you to all of our clients for staying in touch and sharing their pictures and stories! We love you!!
If you have found us in your search for a GSD puppy or adult, please do your research and know that the German Shepherd is a working breed. Their foundation is in herding, but German Shepherds make excellent companions and fit well into many family situations and lifestyles. However, because of their intelligence, stamina, drive, and overall desire to work, they are not the dog for everyone. A correct German Shepherd dog is lively, outgoing, spirited, and strong. Our dogs meet the standard for correct temperament of the GSD, and they need full lives, with challenges, socialization, activity, and companionship.
Please read this article,Elements of Temperament by Joy Tiz as a way of furthering your understanding of this exceptional breed.
Have a look around, enjoy your stay, and please come back often. Remember to bookmark our website!