Current & Upcoming Litters
Over 30 years of experience with German Shepherds: 
Breeding, training and showing…
Our commitment to exceptional puppies, and support to our clients, 
is evident in every litter! The proof is in the progeny of our breeding dogs!  
Matching the right dog with the right owner/family..
Please also see the For Sale page for other puppies and adults ~


2021 LITTERS
Breeding dogs have Hip & Elbow certifications and most often have completed
Eye, Dental, Degenerative Myelopathy, and Cardiac screening from OFA.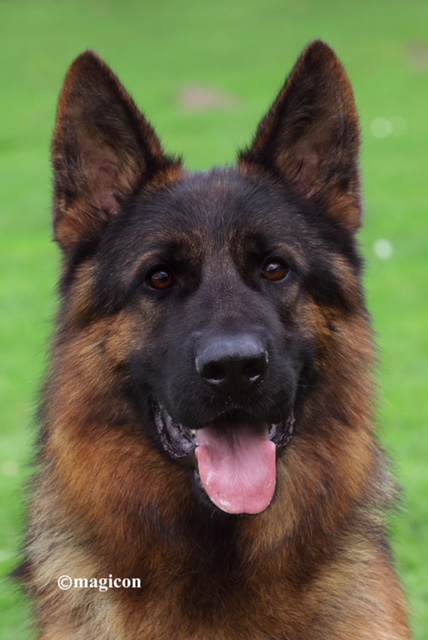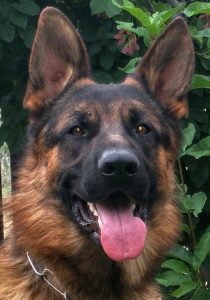 Our imported 'in house' stud dogs Franco, BH and Zappo, CGC

G4 Litter born April 19, 2021
Puppies in this litter are all reserved. 
Winonna vom Zeder Kamme is a wonderful daughter of Franco and Calypso, a Unique daughter. This is her first litter and we could not be more excited, as her pups will be the 5th generation of our legacy mother line. Last fall "Nonna" passed all health screenings. She has been bred to an excellent import male, the son of Sieger  2017 VA1 Gary Huhnegrab, V Hanco vom Melanchthon, IPO 2, KKL1 "a" normal hips/elbows ZW 81, DM N/N (not a carrier).

H4 Litter born April 27, 2021
All Puppies in this litter are reserved. 
Evita Boghaus, BH, IGP1, "a" normal hips/elbows, (sim ZW 88), our new import female has been bred to SG Isko vom Team Huhnegrab, IPO1, "a" normal hips/elbows, ZW 80 (Click Here for Character Assessment). Evita has an excellent pedigree of top producing VA dogs, such as Willas, Remo, Cobra, Vegas. She previously had one litter with very promising pups. We are pleased with Vita's balanced temperament and are excited to add her to our ZK family. New health certifications for Evita!


Isko and Evita 
I4 Litter born June 8, 2021 – Ready for new homes on August 2
5 males, 5 females – All puppies have been sold. 
Hana Fixfrutta, BH, IGP1 'a' normal hips/elbows, ZW 82, is an import female that  arrived in May.  We searched and searched for a daughter of VA Asap Aldamar, and were so happy to find Hana from the very successful Fixfrutta kennel.  Hana has puppies from  
V Xenos vom Nurburgring, IGP3, KKL, normal hips/elbows, ZW 75 (Click Here for Breed Survey), a son of stunning, VA 2019 Mars von Aurelius.  Calculated breed values for pups in this litter are:
Hips ZW 78, and Size ZW 104.
We so pleased to offer pups from Xenos and Hana, and to have Hana join the ZK family. 
Puppy pics are available on our Ceder Crest K9 Academy Facebook page.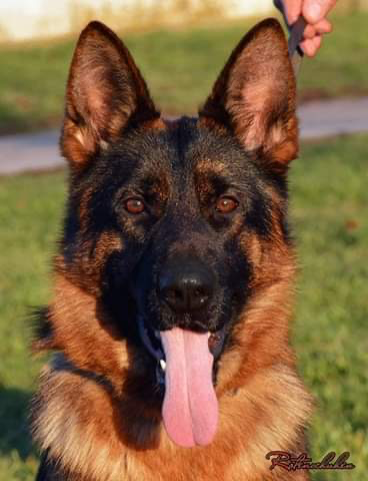 Xenos and Hana
The proof is in the progeny!!
~ Please reserve your ZK dog early ~
Check out Cedar Crest K9 Academy Facebook Page for more photos!
* Disclaimer: We cannot attest to the quality of pups that are not from ZK registered litters. 
For other available pups / dogs see our For Sale page.
Protocols and Policies:   
We take great pride in our pups and care in raising them! In the Fall of 2019 our kennel was inspected by AKC, They look at many aspects of how the dogs are kept and cared for, as well as our record keeping. Please feel free to check out our AKC Kennel Evaluation.  Each breeding we do is carefully selected by looking at dozens of attributes of both sire and dam. We maintain the German standard as written for both physical attributes and character, and use only top examples of the breed for our program. Sales contract with health replacement guarantee and informative industry news to owners of our dogs is standard. There is no substitute for experience. This has been our life for over 25 years and 87 litters and our knowledge and training experience is evident in every litter we breed. Our pups are usually under contract early so reservations are recommended. We do these special things to insure our pups get off to the best start:
Researched early neurological stimulation program (3-16 days).
Specific vaccine protocol that protects the immune system.
Formal 3rd party Puppy Testing at 7 weeks.
Early socialization, exploration, problem solving and enrichment
Imprinting for various skills starting at 4 weeks such as scent work and agility.
Full health foundation includes 1st shots and worming.
Every dog in the pedigree has certified hips and elbows and most often a temperament certificate or working title.
Extensive Puppy Packet with background pedigrees, informative articles, training information, handouts.
Aspects of health, temperament and conformation are a top consideration. A dog's 'Breed Survey" (the KKL after the dog's name), outlines how closely a dog meets the various elements of the standard. Occasionally we will use a dog who meets the standard but has not yet completed all their titles or received their breed survey.
Please read this article, The Elements of Temperament, by Joy Tiz before considering a puppy from our kennel, and to more fully understand what to look for in the parents of any puppy being considered as your companion.
We do require that prospective buyers complete a written questionnaire and give references. Reservations are accepted with a signed contract and deposit.  What ever puppy you choose, please use a high quality dog food!
After selection of your breeder, it's the most important decision you will make…