Available

TESLA VOM ZEDERKAMME, SEN (Scent Work Exterior Novice) 
Tesla is an incredible dog and athletic female, available to a select home with active people.  She has had a great deal of training, and needs one more leg to complete her Scent Work Interior Novice title. She is 3-1/2 years old and has passed all health screenings:
'a' normal hips/elbows, (Germany),
OFA normal cardiac and dentition,
CAER Eye Registry, DM clear. 
Please call if you would like more information.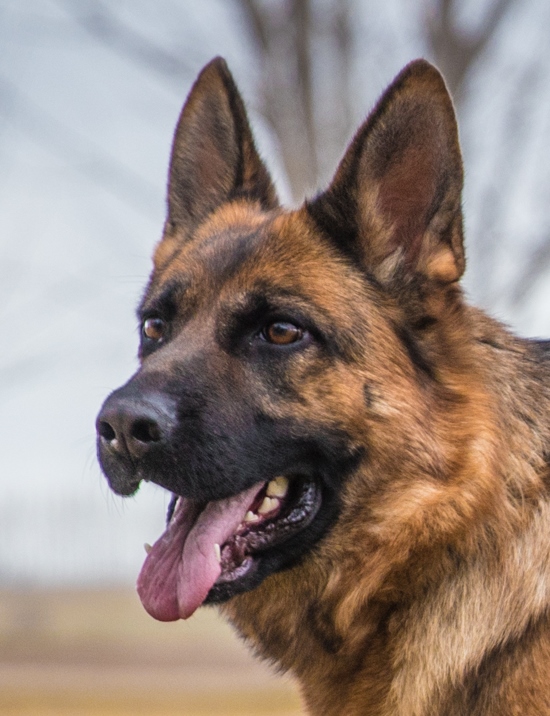 FURY vom ZEDER KAMME, DOB 1/11/21
Update! 8/12/2021
They did it! Fury achieved his Canine Good Citizen with his foster mom Suzanne at just seven months old! Way to go!!

FURY has been adopted! Thank you so much to those that expressed an interest in this awesome pup!! He is going to an incredible forever home.

Fury is a 6 month old male available to an approved home. He is Tesla's one and only miracle puppy and his sire is Zappo, the son of Sieger VA Ballack von der Bruckernallee.  Fury is currently in an obedience class and will be ready to transition to a forever home in early August. 
FURY is a cuddly dog that loves people and kids
Fury gets along with other dogs
He has OFA 'good' prelim hip and 'normal' elbow and LTV evaluations,
DM – clear by parentage (Both parents, N/N)
Fury is house and crate trained
Fury has moderate drive and energy levels and is very smart and willing to please
He is up to date on vaccinations/worming and is not neutered


Adoption of an adult or older puppy requires client questionnaire and references.
Considering an import or older dog? We have imported excellent adults  and puppies from Germany for our clients. Call us!
Be sure to visit us on Facebook for current photos!
German Import puppies and adults are available by reservation.
Hear what people have to say about their ZK dogs…Testimonials
See our PUPPIES page for upcoming litters.
Please read this article, The Elements of Temperament by Joy Tiz before considering a dog or puppy
from our kennel.
We take credit cards through PayPal!