Zappo vom Hauswalder Bach, CGC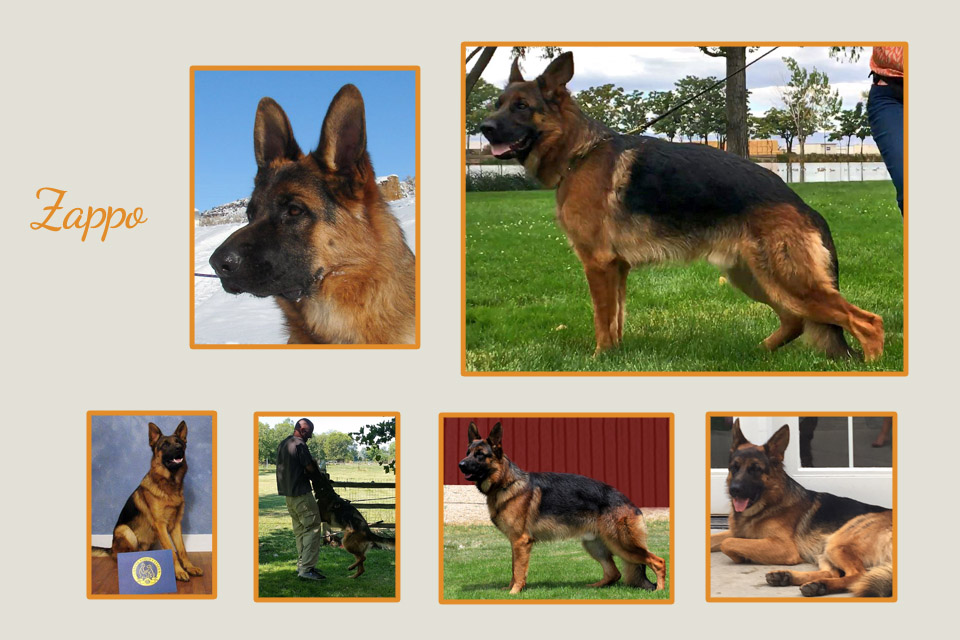 Notes:
Zappo has been a great stud dog for us. He brings excellent bloodlines for our breeding program from his top producing 2 X VA sire Ballack, and was selected for his compatability with our females. He has a playful and goofy personality but all business when the situation calls for it! Zappo has produced 8 litters of pups with excellent results, good reports from clients. First and foremost he is a wonderful companion for Suzanne and her family. The kids have enjoyed showing him at the county fair in conformation, obedience, and agility. He is a joy to be around!
Watch THIS VIDEO of Sire VA1 WORLD Ballack von der Brucknerallee!
Information:
Registration
AKC & SV
Tattoo
Chip
DOB
Jan. 25, 2015
Titles/Certificates
Canine Good Citizen (CGC)
Health Screenings
OFA Cardiac – normal, GS-CA1526/15M/P-VPI
OFA Degenerative Myelopathy 0/0GS-DM6000/16M-PI
Hips
'a' fast normal ZW89 SV Germany
Elbows
'a' normal SV Germany
Breeder:
Wolfgang Feldbinder, Germany
Owners:
Suzanne Broner & Nancy Thomas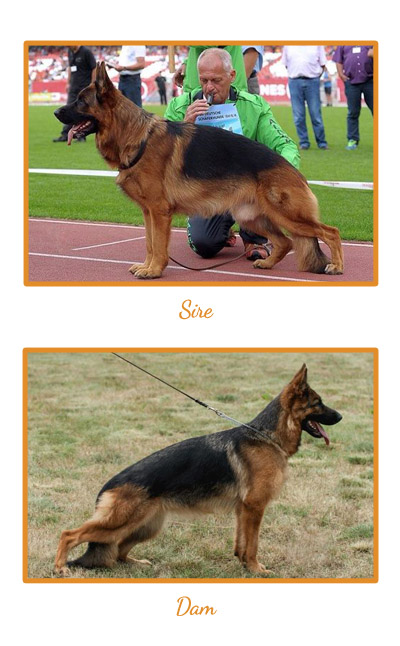 Linebreeding: none
VA Ballack von der Brucknernalle, IPO3, KKL
VA Hagadahls Figo, SchH3,KKL1a
Furbo Degli Achei
Hagadahls Wanda
V Clea vom Konigsadler, SchH2, KKL1a
Kalli von der Werther-Muhle
Kombi von Tronje

V Rosana vom Hauswalder Bach, IPO1, KKL1a

VA Omen vom Radhaus, SchH3, KKL1a
Remo vom Fichtenschlag
Oprah von Aurelius
V1 Zaira Brunnenstrasse, SchH1, KKL1a
Farus Des Meilleurs Sangs
Nala vom Holtkamper See